Find here some great free tutorials which show you how to create a variety of popular text effects in Photoshop.These tutorials make use of various Photoshop techniques . These techniques are useful for learning how to create special effects for all kinds of objects and will give you insight on many of Photoshop's filters and commands. This post is in two parts..
How to create a colored text effects in Adobe Photoshop, which can then be used as an element in your designs.

Burning text is a great looking special effect and it can be achieved with relative ease in Photoshop. Even a glossy looking surface reflection is easy to pull off. This tutorial shows how to make flaming text, but the technique will work with any kind of object.
Create Paint Graffiti on Wall in Photoshop .
How to place text inside a photo. It's easy enough to do in Elements, though the secret lies in how you stack up the layers.

In this Adobe Photoshop tutorial, we're going to learn how to place an image in text, a very popular thing to do in Photoshop, and also a very easy thing to do
How to place multiple images in text. This is a popular effect that's often used in advertising and promotional material but is also lots of fun just to play around with on your own. We're going to take a word and place a different image inside each individual letter. It's very easy to do, and a lot of it is just simple repetition.
In this tutorial,create a rather cool-looking grass-text effect using a photo of grass, the Pen Tool and a bit of patience.
how to easily create a soft glowing moon-like text.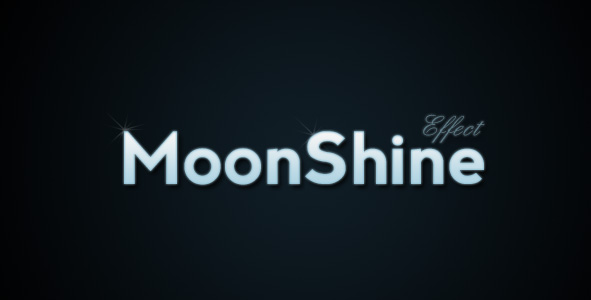 create an icey-cold effect using layer styles.
10.Music Text Effect, Using An Image For A Text Background
Here's an nice text effect using the layer mask in Photoshop to turn an image into text background. This effect is very easy to do and works great on logos, web page headers or print ads.
This monogram style is one for wedding monograms, with the big letter in the middle the last initial and the smaller letters being his and her first names.
In this Photoshop text effects tutorial, we're going to learn how to turn text into gold using Photoshop's Layer Styles. We'll even throw in some sparkles at the end to make our gold letters really shine.
13.Wood Inlay Text
How to create a wood inlay effect using wood textures, layer masks and a few creative selection techniques
14.Chained Text Photoshop
This Photoshop tutorial will show,how to create text wrapped in chains.
15.Create Sharp Bladed Text
This Photoshop tutorial will show , how to create sharp bladed Text.
This Photoshop tutorial,how to create bloody looking text that appears to be bleeding and dripping blood. This is a great effect for creating titles for any horror or Halloween related project, plus it's fairly easy to pull off. This tutorial is designed to be suitable for both novices and pros alike.
This is an advanced tutorial, illustrating a simple method of giving the illusion of a 3d reflection to a particular form, using Photoshop's Glass filter. It should work in Photoshop versions 5 and later.
Create beautiful ancient gold effect with Photoshop.
This tutorial is a result of a few filters and tricks. Useful for creating a unique logo for your website.
Learn to create a curly flare with some nice filter effects. This is a great example for learning new techniques
How to use the Perspective tool to create depth and how designers can use default gradients in unusual ways!
Experiment with Text and Text Manipulations.
Create some really sharp-looking glow effects using a combination of layer styles, the Pen Tool and Color Blending. The end effect is quite stunning.
How certain effects are achieved but fail to take that extra step to make the piece really shine. ,how different techniques fit together in a piece, it is fairly easy to combine, say, the process to create metal and the process to create liquid to create something that exists in both sides of the FX map.
In this Photoshop tutorial, how to use Photoshop's Layer Styles to easily make text look as if it's made out of plastic.
How to use wind effect in four directions to create a cool electric shock effect. It's just a simple trick but makes awesome effect!
Create a unique design text effect with layers and channels.Photoshop tutorial how to make a cool text Effect using channel.
How to create text on screen or wall curtain or window curtain.
29.Curved Text With the Pen Tool
This tutorial requires basic knowledge of how to use the Pen Tool in Photoshop.This tutorial was made in Photoshop CS2 and MAY not work on lower versions such as 5.0 or something. This tutorial also works with at least Illustrator CS.
How to make semitransparent amorous text effect by using some layer styles.
Create a simple "passport-chop" or "rubber stamp" effect.
Here create an image of Black Fort using Photoshop tools and techniques.
Photoshop tutorial using Adobe cs2 studio technique – To use an image as background for a text effect for logo.CS2 Photoshop studio free lesson – Make banner text with photograph background.
Make letters look like the gold-etched War Craft Logo Font.
How to create text with a flower theme.
36.Jaguar Text Effect
How to create a Simple Text Portrait in Photoshop.How to make a text follow into a path with the use of Pen Tool (P) in more artistic way.
How to create a spiral cd title image .his tutorial using Photoshop cs, cs2 and cs3.
A simple method to create grunge brushes, and to detail how these brushes can be used to reproduce realism in our rubber-stamped logos.
In this tutorial, create a text effect that is formed by small stones.
How to create this eye catching bling bling effect in illustrator.
Creating text and then decorating it is often a daunting task,
Create beautiful pizza look text effect with Photoshop.
Create beautiful ice text with Photoshop.
How to create a Photoshop text wrap effect by faking the text wrap feature learn in this tutorial, we can use that to wrap text around objects.
learn how to create the metallic text effect.
In this Photoshop tutorial how to make Two Layer multi layer splash Text using Photoshop.
Using techniques such as layer blending options, image adjustments tool and some simple selection tools. see how easy it is to transform an average texture image into something unique by using Photoshop.
Retro Text and Video Layers Retro text like this looks great but isn't easy to create in Photoshop alone so here use a mix of Photoshop and Illustrator, raster and vector to create some unique text.
Continue to PART II OF THIS POST.